They made it! Your high schooler actually graduated! It's that time of the year again – when friends, families, and extended families all gather in the auditorium to watch their loved one graduate! Moms will typically cry sad tears and maybe a few happy ones, while dads look forward to barbecuing for the personalized graduation party, and siblings start plotting for the newest empty room in the house. It's a special day for everyone, especially your high school graduate!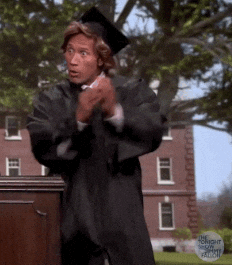 History of Graduation
Ah yes, the graduation ceremony, or 'commencement', started at Oxford University. Graduates were awarded a diploma to certify what they have learned. While this is more at the university level, many of the same traditions carried over to high school's graduation.
In Europe, the iconic cap and gown were utilized in graduations from the 14th century onward. Gowns kept students warm in non-heated buildings, while the caps signified superiority and intelligence. The caps were typically colored red to signify blood and life as well.
In addition, the throwing of the cap after the ceremony was started by the Naval Academy in 1912. Prior to this, graduates of the Naval Academy were required to serve two years as midshipmen in the fleet before they could receive commission, so they had to keep their hats. The graduating class of 1912 was commissioned upon graduation, giving them the chance to throw their hats into the air. These practices have been implemented into present-day high school graduation ceremonies.
Tips to Make Your Graduation Party Personalized
So, your high schooler made it. They finally graduated, but how do you celebrate? Families often throw parties, from cookouts to fancy dinners. Whatever the venue, make your graduation party special with the perfect gifts and personalized graduation party favors.
What Personalized Graduation Party Gifts Should You Buy?
High school graduates have so much to look forward to! For instance, graduation parties, college, and gifts from friends and family! Money is appreciated, but many guests go the sentimental route. However, even with the most heartfelt gifts, graduates can't take all their personalized graduation party gifts to college. Some they never said they wanted, but Aunt Betty bought it anyways. Here are a few personalized graduation party gifts that they're sure to love. In addition, you avoid your Aunt-Betty-moment.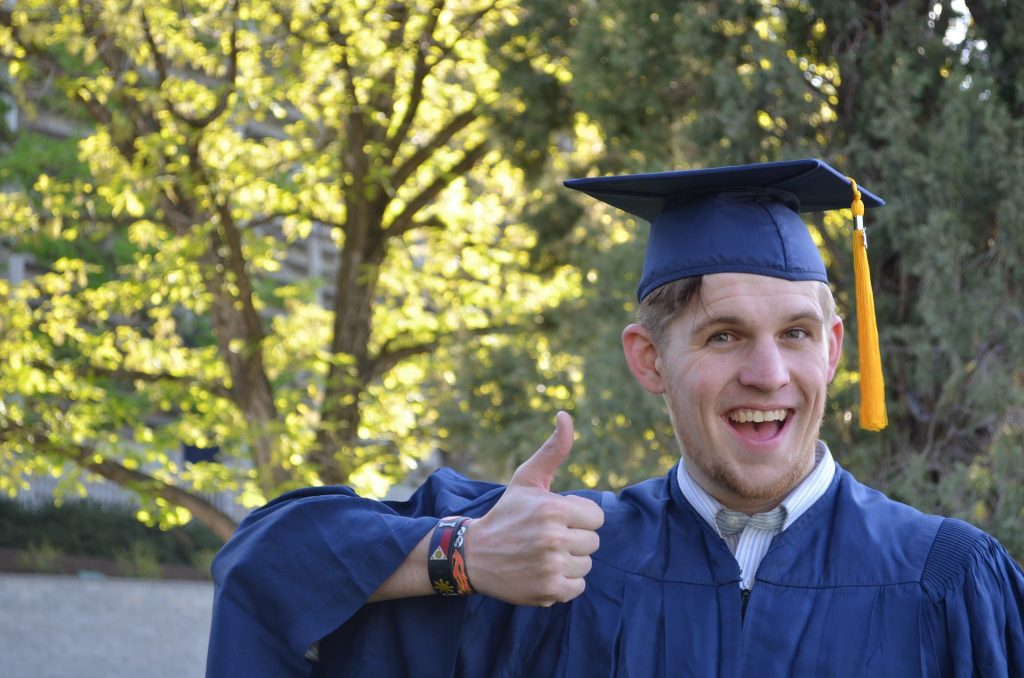 1. College Gear
Give your recent grad the perfect game day attire with a sweatshirt or t-shirt personalized with the college they will be attending. They'll be the star of the tailgate or a fashionista on those late-night food runs. Whatever the occasion, your graduate will thank you. Perhaps they'll even ask for another to use on those "it's early and I don't want to go to my 8 am class" look. You can even personalize the college gear from the comfort of your home, making your high schooler's graduation party personalized to the max.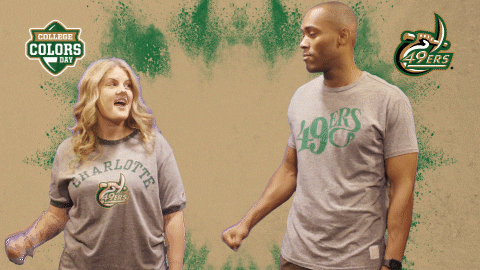 2. Luggage
Off to their next adventure! Give your high school graduate a piece of luggage for the ultimate personalized graduation party gift. Whether hitting the beach with the bros or jetting off with the girls, your graduate can travel in style. Well, at least they can add extra storage to the jam-packed car on move-in day. Personalize your graduate's luggage online and make your gift one to remember.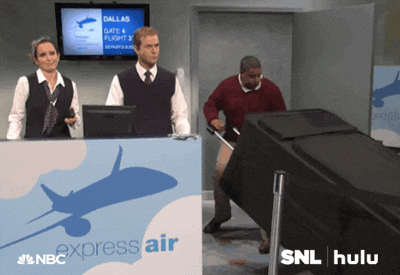 3. Laptop
Now, your high school graduate can't go off to college without a laptop to watch the game and online shop– uh, I mean, for their academic classes. Give your graduate a laptop with the newest technology, so they don't end up on a first-name basis with the campus IT department. Similarly, make sure your graduate's new laptop comes with a laptop sleeve. They're easy to personalize online with your graduate's college or favorite print.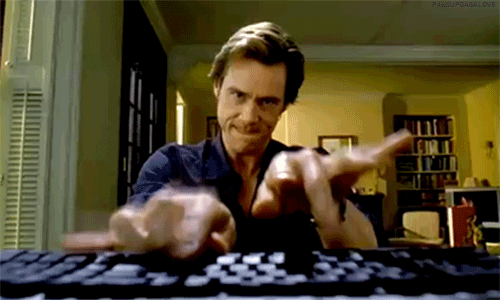 4. Wallet
For a smaller gift, consider giving your recent graduate a wallet – great for keeping up with those student cards. Help your high school graduate stay organized so they don't end up paying additional fees after losing it on a night out. They're even easy to personalize online, so your graduate doesn't get theirs mixed up with someone else's!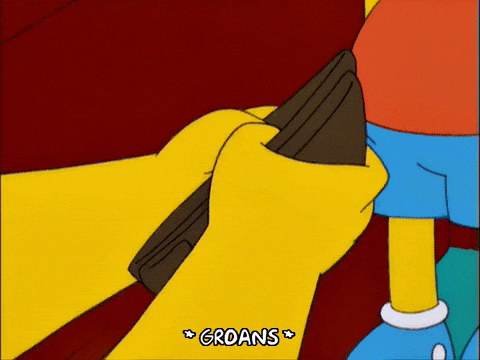 5. Coffee Cup
Give your high school graduate a coffee cup for those 8 am classes or 4 am last-minute essays. College students can take the cup on the go, and they'll be thanking you for that boost of energy in their 'Intro to Physics' class. Personalize your coffee cup online with your graduate's favorite prints or college logo.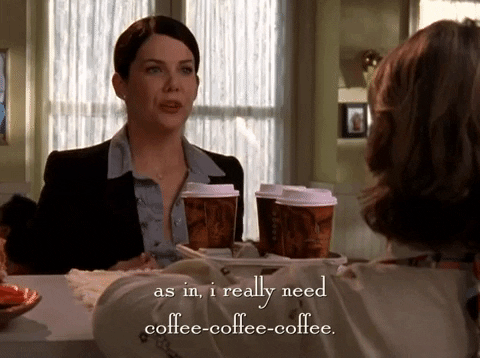 Now you've got the perfect gift, but there's still a big party to plan! You know what to get for your grad. The question is: what do you get for your guests?
Personalized Graduation Party Favor Ideas
All of these guests have shown up for your high school graduate's celebration, but how do you thank them for coming? Here is a list of personalized graduation party favor ideas that your guests are sure to love!
1. Wine Glasses
Allow your guests to drink the night away with their own personalized wine glass. Your graduation party will be remembered each time your guests have a wine night, from drinking at dinner to date night.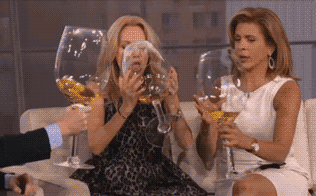 2. Keychains
Keychains are key to nailing your personalized graduation party favors. Give your guests a personalized keychain so they can take the memories of your graduation party wherever they go. In addition, it helps break up the continuous string of rewards membership cards on your keys! Customize your graduation party key rings online with an image of your high school graduate and the graduation date.
3. Coasters
Give your guests a coaster for their drink that's personalized with a photo of your graduate! It will make for the perfect drink holder, from date nights to college football games. Above all, your graduation party personalized with these coasters will have your guests saying cheers!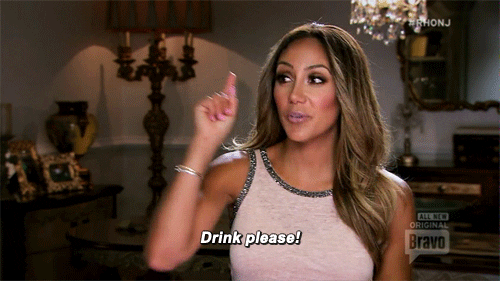 4. Magnets
Guests will enjoy a magnet for their fridge as a gift from your personalized graduation party. Give them a magnet to adorn their fridge in the midst of kids' drawings and to-do lists. Personalize your magnets online with your high schooler's graduation date, a photo of them, or designed with the same theme as your party!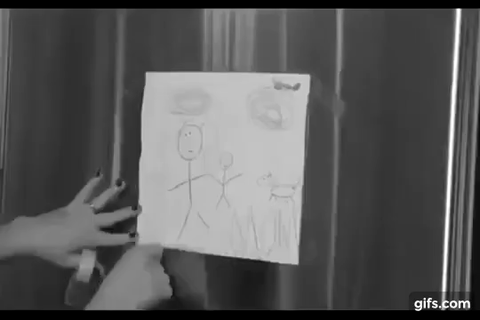 Personalized Graduation Party Gifts & Ideas
Wherever your graduate is headed, we hope these tips help you host a graduation party filled with gifts your graduate is sure to remember. Your graduate now gets a 20% shopping discount at Bags of Love. Combine that with 30% off fabric, portfolios, and more, and your student will be saving money in no time. Click the banner to redeem yours!