Mother's Day is a sacred occasion. Every day, our mothers work endlessly to ensure that we're the best we can be. They sacrifice their own needs so we can thrive. They put us before themselves without any reward or incentive. That's pretty amazing. This Mother's Day, celebrate your mom (or moms) the way they deserve.
At this point, you may be stuck. Sure, you want to treat your mom like a queen, but how? If you're wondering where to take mom for Mother's Day, we've got you covered. The only thing you need to figure out: what kind of mom are you shopping for here?
Check out our ideas for special outings and heartfelt gifts below.
Where to Take Mom for Mother's Day
The Outdoorsy Mom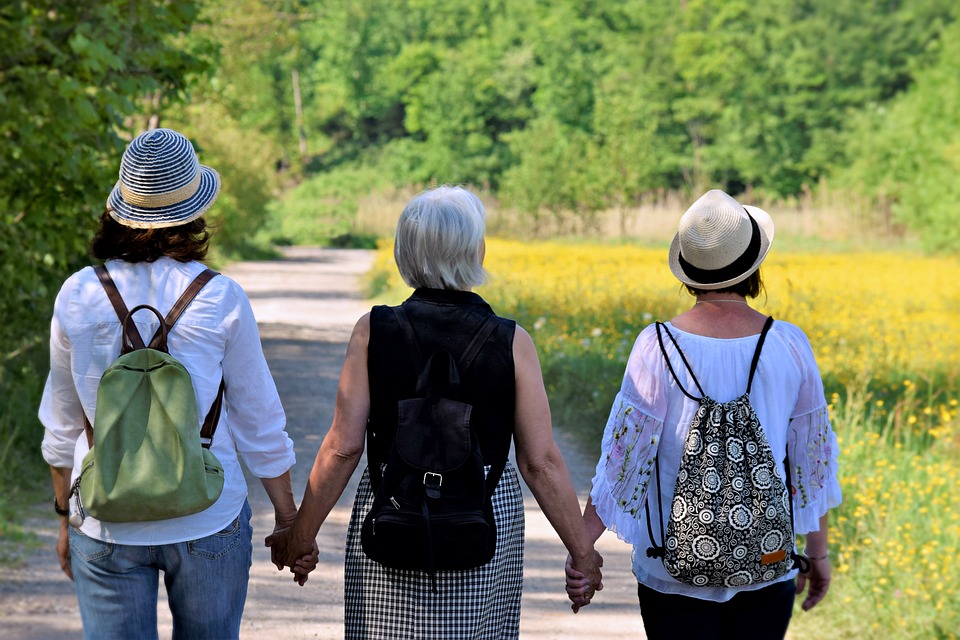 Does your mom love to hike? Is she the type to spend hours in the backyard working on her garden? Does she consider herself 'granola'? Well, you'll be pleased to know you don't need to share your mother's health-crazed passion to celebrate her way.
Take your outdoorsy mom for a picnic! You can spread out in the park, a clearing on her favorite hiking trail, or a beautiful wildlife preserve. Cook her favorite foods for once, and make sure each dish is all-natural & filled with the foods she loves. Pack some raisins if she's always going on about the health benefits of 'nature's candy'. Things like that.
The gift, you ask? Well, the picnic blanket itself, of course! You can custom print a picnic blanket that she can use for any occasion. Waterproof on the bottom with a cozy layer of fleece on top, this picnic blanket will look great adorned with your favorite pictures of your mom. Choose one of her on top of a mountain after completing her most difficult hike to date. Or find some lovely pics of the family for her to enjoy on her next adventure. Can't choose? Make a collage of all of them!
For the mom that loves to breathe in the fresh air, a picnic blanket is the way to go.
The Foodie Mom
Does your mom love food? I mean, really love food, sometimes more than she loves you? Is she always browsing Pinterest for new recipe ideas, double-tapping the melty, cheesy ramen burger with 4 types of cheddar? Does she love to indulge in foods of all kinds? You don't need to be a master chef to meet your mother's high expectations for food.
Take her out to a fancy dinner with the cuisine of her choice. Let her pick the type of food and find the perfect place to feed her appetite. Want to be naughty and pair your food with a glass of wine? Well, we've got that covered as well.
You can design a wine bottle cooler with your favorite pictures of your mom! Pick the best family photos and make a collage out of them. The thick neoprene case is perfect for retaining any drink's temperature, hot or cold. Try to arrange with the waiter beforehand to see if they'll serve your wine with the cooler on as a fun surprise. This gift is guaranteed to leave her teary-eyed.
For the mom that loves food more than life itself, a personalized wine cooler is her perfect partner in crime.
Retail Therapist Mom
Is your mom trendier than you are? Is she always at the mall, perusing the newest collections? Does she excitedly wait for payday each month so she can spend it all on that new skirt she's been eyeing? You don't need to spend a fortune to cater to your mom's expensive taste.
Take your pro-shopper mom on a shopping spree! The two of you can pal around the mall, looking for the best deals and sweetest steals. There's no better way to spend time with your mom then telling her how great she looks in that outfit. And what's a shopping spree without the perfect handbag to take along?
You can print your favorite photos of your mom on a leather or vinyl handbag! Here at Bags of Love, our specialty is custom printed bags, and we've got a huge selection to choose from. For this gift, we think the photo purse is perfect for Mom, and your retail-therapist mother will be sure to love a bag printed with photos of the family or her favorite outfits. Of course, both are equally important.
The monster mom of the mall will adore a custom handbag as her shopping companion.
High-Strung Mom
Is your mom constantly running around, planning this and organizing that? Does her planner have more words than a textbook? Can she never find the time to slow down, relax, and unwind? If your mom is constantly on the go, the best outing ideas for Mother's Day are those that offer her a pit stop.
And what's a better pit stop than the spa? Plan a luxurious spa day for you and your mom to enjoy. It'll force her to sit down, chill, and think about herself for a while instead of her commitments. A day's rest might be all she needs to get everything done. And who knows? Introducing her to relaxation might become her next addiction. We can only hope.
And at the end of the day, when she's on cloud 9, what's better to rest on then a custom printed pillow? She'll be in heaven cuddling up to a velvety pillow covered with pictures of the family. If you're quick, you could even print a photo you two took at the spa to remind her to relax once in a while.
No matter how you design it, a pillow is the perfect gift for your high-strung mom.
Drama Queen Mom
Is your mom always the center of attention? Is she the type to embarrass you in the car, singing at the top of her lungs? Is she obsessed with characters from different shows, always overly-invested in their lives? Instead of being her scene partner, feed her dramatic nature in other ways.
Take your mom to see a musical! She'll love getting swept away in all the drama, music, and crazy characters that a musical has to offer. Plus, you'll get a break from your mom's usual performance for an actual professional one.
After you've whisked her away to unknown lands, you can remind her of her real life adventures with a Your Life book, printed with her treasured memories! You can go to Grandma for some photos from her childhood, then add photos from her wedding day, your own baby pictures, and finally your recent photos! It'll make her feel like the star she truly is.
If you're saving the drama for your mama, a Your Life book makes her the star of the show.
Master Chef Mom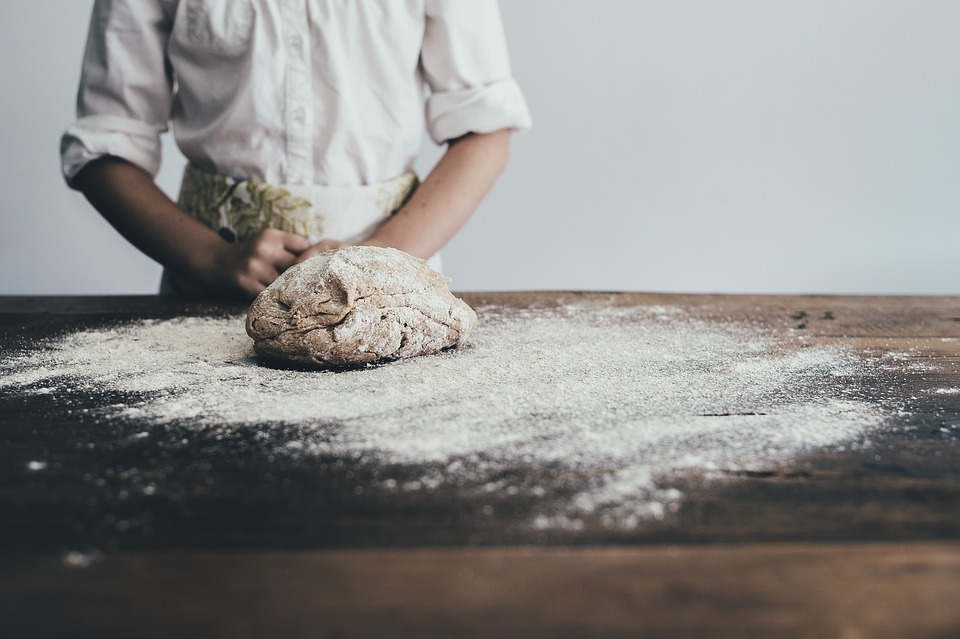 Is your mom the type that adds garnish to the Tuesday family dinner? Does she add mozzarella to her microwavable mac & cheese? Is the kitchen chock-full of her cooking books? You may have a master chef mom whose talent is a bit intimidating. Don't worry, you don't need to become Gordon Ramsey to get on her level.
Book a cooking class for you and your mom! Even though she's the pro, having a professional take her through the steps will bring her back to basics and give her new techniques to try. Cooking together is a wonderful way of spending time with your mom, and it shows her how much you appreciate her cooking.
But you can't have mom burning her hands when she's taking the roast out of the oven! That's why a cooking class pairs perfectly with some custom printed dish pads! Decorate these bad boys with either the classic family photo or cook up some inspiration with photos of her best dishes to date. Designing hot dish pads with her own cooking is the highest form of flattery for a chef like her.
If your mom throws down in the kitchen, some hot dish pads are the only thing missin'.
Where to Take Mom on Mother's Day
From granola to glam, chic to stressed, moms come in all forms. If you're wondering how to celebrate Mother's Day for your unique mom, these ideas will foster some inspiration. Make sure to treat your mom like a queen this coming May. No one works as hard as she does, and no one deserves it more!