St. Patrick's Day is a time for cheer, celebration, adorning yourself in beautiful shades of green, kissing Irish people, and getting drunk. It's commonly considered a 'drinking holiday' in the US, but surely, if "Saint" is in the name, this holiday has to have some history to it, right?
In this post, we'll dive deep into everything this holiday has to offer, from its history to the best ways to celebrate.
What is St. Patrick's Day?
St. Patrick's Day is a global celebration of Irish culture that normally occurs every March 17th. The day particularly highlights the late, great Saint Patrick, but did you know that he wasn't Irish at all? St. Patrick grew up in Roman Britain but was captured by Irish raiders as a young man and forced into slavery. Years later he escaped, returning to Britain to enter the church like his father and grandfather before him.
He ended up returning to Ireland later in his life as a missionary. The legend goes that St. Patrick's rid Ireland of snakes. But because research shows that snakes haven't lived in Ireland since the last Ice Age, it's far more likely that the 'snakes' in question refer to the druids or pagan worshippers of snake or serpent gods. Needless to say, St. Patrick was Catholic.
St. Patrick's Day Gift Ideas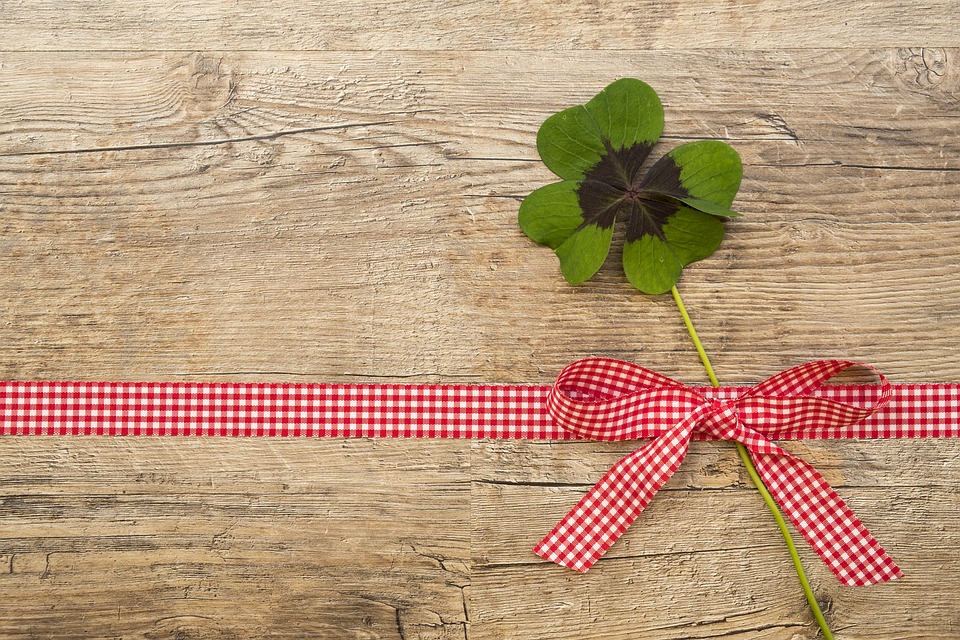 There's so much to celebrate on this special day, but sometimes, buying your pal a pint just isn't enough! We've got some super unique gift ideas for St. Patrick's Day this year, guaranteed to blow your loved one's mind and make the day unforgettable. After brainstorming for gifts, see our tips on the best activities to entertain you, friends, and the family!
Matching T-Shirts
Why not get the party started with some matching shirts for you and the gang? You could even make these custom St. Patrick's Day t-shirts part of an annual tradition, along with heading to your favorite Irish pub!
What to print: Snap a photo of everybody at the peak of drunkness to give inspiration for this year's St. Patrick's Day. You could even apply a green filter to make sure you don't get pinched. Captions like 'Tall Leprechaun Gang' or 'Kiss Us, We're Irish' are sure to be a hit.
A Custom Bar Runner
Imagine taking shots at the pregame; shots standing on your brand new, customized St. Patrick's Day bar runner. Not only would this gift sop up any mess, but it could be used throughout the year. Every day needs some luck of the Irish!
What to print: Make a collage of your favorite animated leprechauns and assign one to each of your friends. Another idea is to create your own Irish Pub logo and come up with a name and slogan. Something like 'Dave's Pot O' Gold Pub' with the slogan 'Irish I had more beer!'… Can you really get punnier than that?
Leprechaun Bucket Hats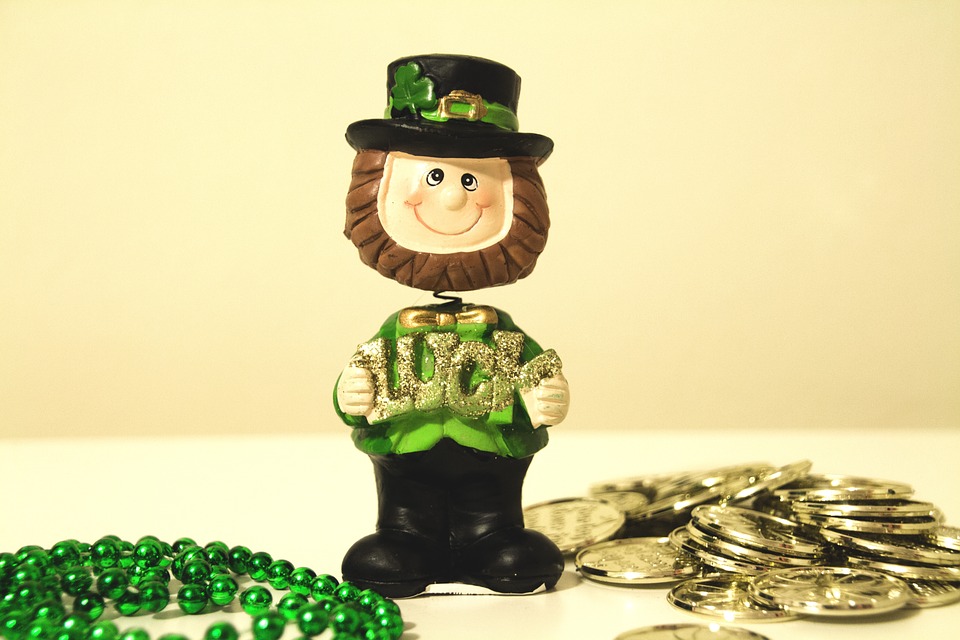 A modern take on the classic Leprechaun hat, create custom Leprechaun bucket hats at Bags of Love. Our trendy hats are reversible, so you can print the inside with your favorite pictures to wear all year round.
What to print: Put a black belt around the hat with a gold buckle, then add designs of shamrocks, gold coins, or smaller leprechaun hats to create a cute pattern! Don't forget the classic four-leaf clover tucked behind the hat's belt.
Wine or Beer Bottle Cooler
The ultimate St. Patrick's Day gift idea! Keep your beer and wine chilled in a customized bottle cooler… Printed in what color? Green of course! You could even carry this from bar to bar, in hopes that security won't notice the free drink you're sneaking in. Hey, luck of the Irish, right?
What to print: Any St. Patrick-themed pattern. Go for a shamrock design, gold coins, a rainbow, or little leprechauns! Alternatively, you could print your one-last-drink face onto the bottle cooler and turn it into a festive, unique piece that no one could replicate!
St. Patrick's Day Activities
So, you've got your green gear on and you're ready to go hog-wild. Great! All that's left to decide is your evening plans. We've compiled the best of St. Patrick's Day activities, ranging from classic to cool to kid-friendly. Commit to one or try them all!
Check out the Irish pub scene
Let's start out with the classic Irish activity: drinking beer! You can never go wrong attending your local pub and grabbing a pint on St Patrick's Day. Take this idea up a notch by doing a St. Paddy's bar crawl and checking out all the local bars that celebrate this Irish holiday. You'll get drunk and explore your city at the same time! Bonus!
Attend your local parade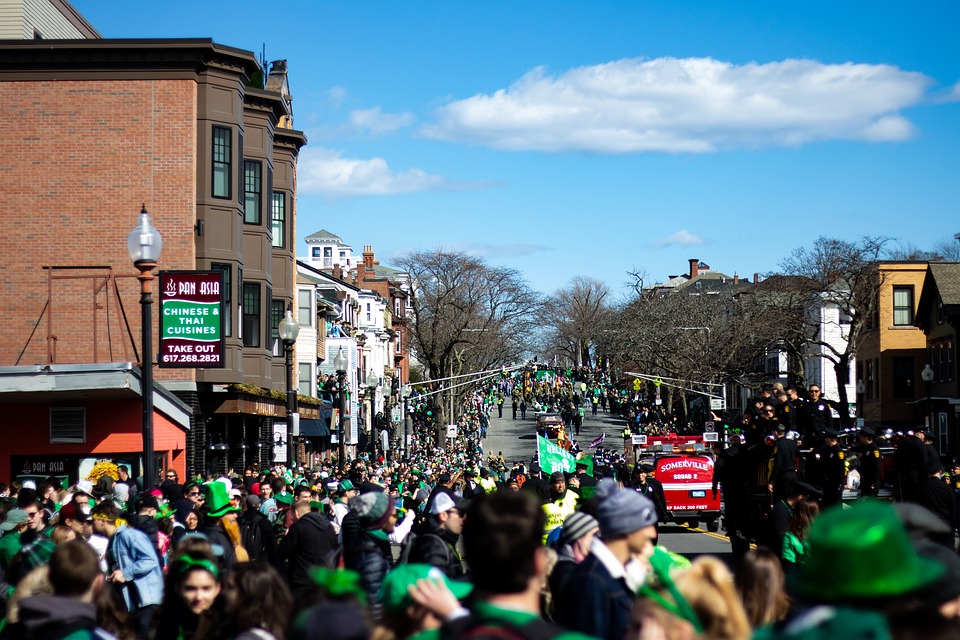 Almost every big city in the US has some sort of St. Patrick's Day parade. If you're in or around one of these cities, we'd highly recommend going to one! And if crowds aren't your thing, you can get involved in other ways by participating in the preparation or clean-up of the parade. St. Paddy's is a communal event, so use this opportunity to pay it back – help out your fellow humans!
Take part in an Irish dance lesson
This is a great way to celebrate St. Patrick's Day for kids, too! You'd be surprised at the number of dance studios that offer classes on Irish step dancing, Riverdance or Ceili dance, especially around this Irish holiday! A great way to partake in Irish culture is to immerse yourself in it – and this is a healthy, family-friendly way to do that!
Have a picnic with Irish food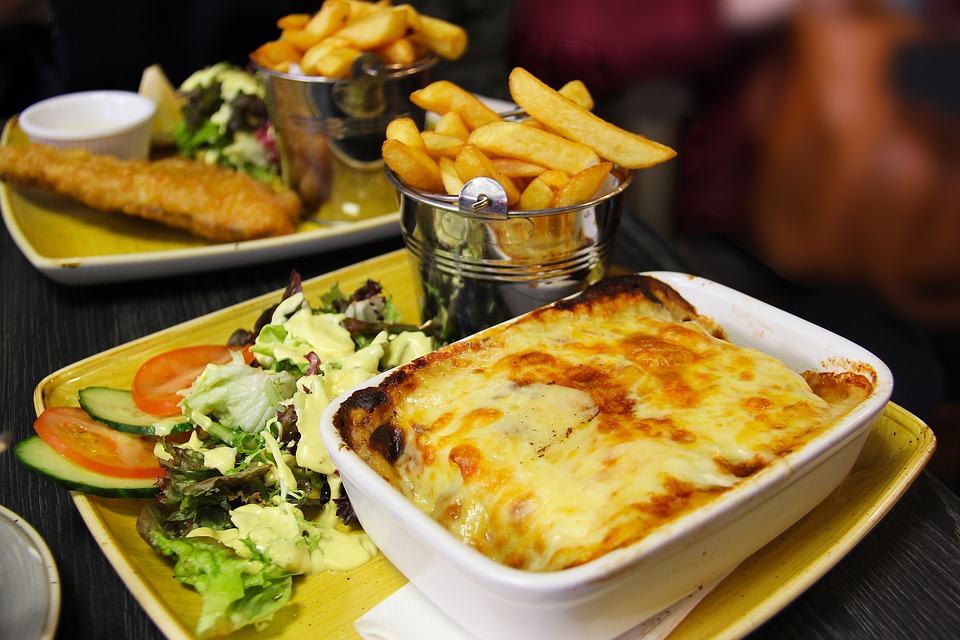 Prepare some traditional Irish food and enjoy basking in greenery second only to Ireland's scenery. Many Irish families enjoy a roast with vegetables on St. Patrick's Day, but if you're planning a picnic, Irish staples like colcannon (mashed potato dish), shepherd's pie, bacon and cabbage, boxty (potato pancakes), and soda bread are the perfect picnic nibbles. Add a couple of beers or some limeade for the kids and drown the shamrock!
Make St. Patrick's Day Themed Crafts
Maybe the most fun activity of all! St Patrick's Day themed crafts are a great way to entertain kids on this world-famous drinking holiday. Icons like shamrocks and pots of gold are perfect for kids as they're so easy to replicate! A little green paint and some handprints make a lovely shamrock craft that can be used for years as decoration. Or, be a little bolder and make a papier-mâché pot of gold. Once the hard work is done, you and the kids get to fill it with chocolate coins!
St. Patrick's Day Gift Ideas and Activities
However you decide to celebrate this year's St. Patrick's Day, make sure the holiday's spirit stays at the core: a day of community, liberation, and fun. Whether you're out and about, or at home roasting cow, grab some green accessories and make the most of it!